Being a new author I am enjoying this voyage of learning. As an artist I have always enjoyed creating, to see something come into being having started from nothing and then have others enjoy it so very much, that brings me joy.
I find the same enjoyment in my writing and feel so blessed every time I get such wonderful feedback from my readers.
Many thanks to all of you who have helped make this possible by purchasing my books.
~ Francis Elder II
---
NEWEST RELEASE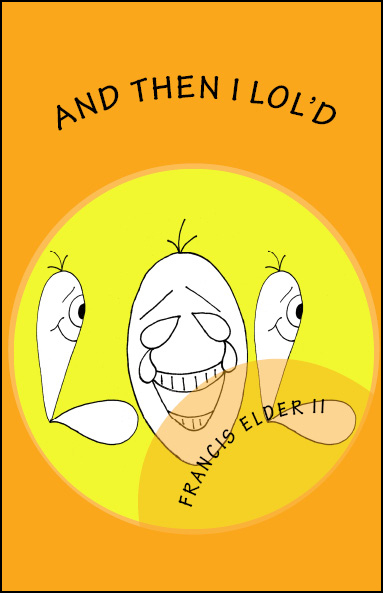 And Then I LoL'd
Volume 1
Authored by Mr. Francis Elder II
Paperback List Price: $5.99
Kindle Price: $1.99

5" x 8" (12.7 x 20.32 cm)
Black & White on White paper
30 pages
ISBN-13: 978-1544735566
ISBN-10: 1544735561
BISAC: Humor / Form / Anecdotes & Quotations
A collection of funny anecdotes from the author's own life, sure to have you belly laughing and gasping for breath.
The stories cross age boundaries, sharing funny moments that many readers can relate to personally.
This book will make a great addition to your collection, coffee table, night stand and could potentially save your life one day!
---