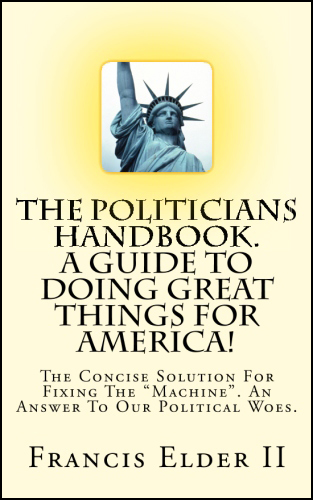 "Who knew that the answer could be that simple?"
---
Authored by Mr. Francis Elder II
Paperback List Price: $9.95

5" x 8" (12.7 x 20.32 cm)
Black & White on White paper
200 pages
ISBN-13: 978-1544678627
ISBN-10: 1544678622
BISAC: Humor / Political

Author Francis Elder II delivers his second book on the current topic of general dissatisfaction, by so many citizens of the United States, in those that have been put into office.
This book hones in on delivering a straight forward message to those politicians, sending them a wake up call.
---
---